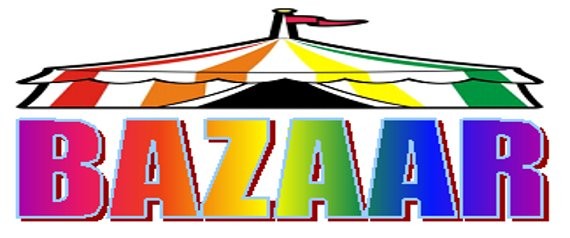 Bazaar
Held every year on the second Sunday in October. It is one of the best attended festivals in Houston. There is an endless list of fun activities for the whole family, which include: numerous food booths, games, rides, arts and crafts sale, silent auction, raffles, BBQ and bingo. Volunteers are always needed and it is an excellent way to get to meet fellow parishioners and, at the same time, have an enjoyable afternoon.
Booth Sponsors: To help defray our expenses we highly rely on sponsorship, both parshioners and corporate. Click here for the 2012 Booth Sponsor List. If you would like to sponsor a booth, please contact the Parish Office. A form will be available with the names of specific booths and donation information.
Silent Auction: Help make this year's Silent Auction the best ever! Please use the hot summer months to sketch, paint, quilt, knit, photograph, bead, construct or carve an item for the auction. Tickets to sporting or cultural arts events, golf club privileges, hosting a tea or dinner party or a weekend getaway at a second home are all wonderful items. It is not too early to ask your favorite business or restaurant for a gift certificate. If you have any other questions or donations to contribute, please contact Haidee Bucher at (281) 497-1555 or .
Market Madness: On Bazaar Sunday, we have a number of inside and outdoor vendors to here to sell various items, such as jewelry, handbags, framed art, children's clothing, etc. If you would like more information on Market Madness or vendor availability, please email your name, address and what type of treasures you sell to Mary Edrich at . Please be sure to include your preference for indoor or outdoor location.
Volunteers: Volunteers of all ages are needed. Whether it is collecting tickets for bingo, working the Face Painting Booth or grilling hamburgers, we can always use the extra help, and what better way to enjoy the bazaar than donating some of your time, talent and treasure. If interested in volunteering, contact Haidee Bucher at .
Raffle Tickets: The biggest money maker for the bazaar! Prizes vary from year to year, but are always amazing! Parishioners receive tickets a couple months prior to the Bazaar and may purchase or sale them. Otherwise they are on sale the day of the event. The winners are announced at the end of the festival, and winner need not be present to win. Must be 18 yrs and older to particpate. 1st place winner is subject to all taxes before receiving the prize.