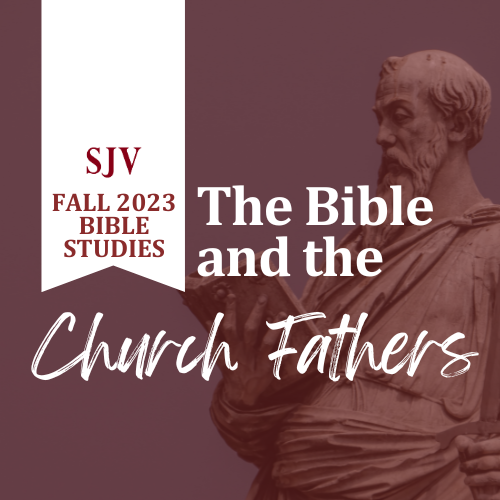 Fall 2023 Bible Study:
As Christians, we want to know our family tree, our history. We want to know who has gone before us, where they came from, and what they believed. In this study participants learn who the Church Fathers were, how they shaped the way we read Scripture, and realize the powerful effect Scripture had on the developing Church. For the early Church Fathers, reading God's word was no academic pursuit. Their love for God and his word transformed their lives—just as it has the power to transform ours today. This 12-week study, from St. Paul Center, will be offered on Tuesday mornings beginning Sept. 12, 9:45am – 11:45am, in the A/V Room.
Workbooks are required for each study. Participants order the requisite workbook directly from ascensionpress.com and/or from stpaulcenter.com.  To register for the studies click on the red button below.
You may also register in the Adult Formation Office to be included on the class roster and receive additional relevant information.
Questions? Contact Yvonne Gill, Director of Adult Formation, 281.584.2022.