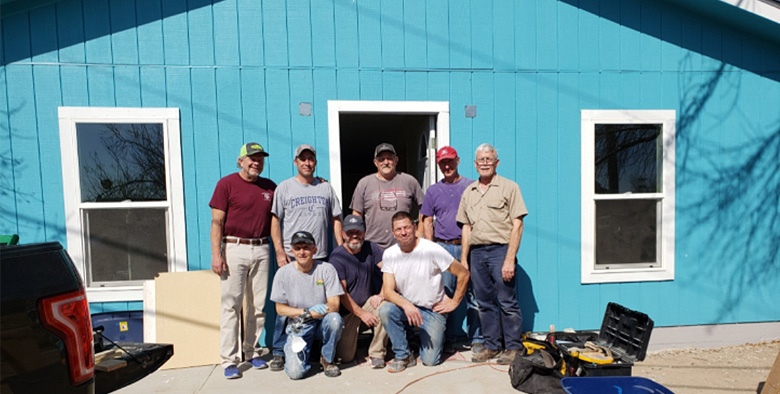 God's Work, Their Hands
Eight members of SJV's Mission Team traveled to Eagle Pass, TX from January 27-30 to continue the work on the Rosa Linda House Project. The Team stayed busy over the four days finishing up electrical work, painting, completing work on the kitchen and bathrooms, and blowing in fiberglass attic insulation among other tasks. Even Sister Ursula, the Benedictine nun who runs the Mission House, came to inspect! Please keep the team members and the family they're helping in your prayers as they selflessly continue to share their gifts and talents with those in greater need.
To shelter the homeless is a Corporal Work of Mercy.