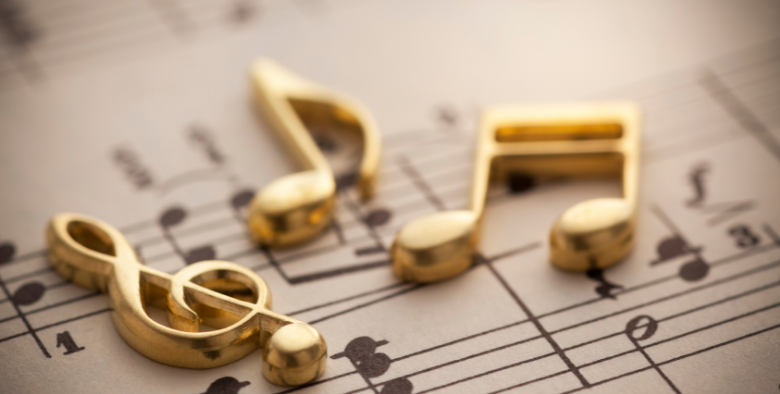 Happiness is singing in the choir.
Not only will you experience "happiness" but you will join a group of wonderful people who love to sing together! Please consider sharing your talent if you love to sing and have a little experience reading music.
The Music Ministry of St. John Vianney parish is proud to offer four Adult Choir Ensembles with different rehearsal times and opportunities to sing Mass. There is one that's right for you, join us! We have a seat waiting for you!
Interested in joining a choir? Learn more about each of the ensembles and complete the registration form below!
Adult Choirs Registration Form
In this page,you will find useful documents and information.
---
Enjoy singing in the Christmas season… Here is your opportunity! Join us and share your voice as a gift to the Christ child in our first ever Christmas Chorale. Please check back in the Fall for registration and rehearsal schedule for 2023.
Besides contributing to the 9:30 and 11:00 am Sunday Masses, The Sanctuary Choir sings at special services during Holy Week, Christmas, and other Holy Days throughout the year. The Sanctuary Choir sings a wide variety of repertoire, representative of the diversity of traditions and the long history that are the hallmarks Catholic church music.
While previous singing experience is helpful, no audition is required to join the Sanctuary Choir, and new singers are always welcome. There may be occasional extra rehearsals scheduled before important events.
Sing Mass on Sunday 9:30am or 11:00am | Rehearsals on Wednesday 7 pm – 9 pm
Director: Michael Madrid, 281.584.2041, Clayton Roberts, 281.752.2466.
Our choral repertoire includes a variety of well-known hymns, Catholic standards and a few contemporary pieces by such composers as David Ashley White and Robert J. Powell. There is no audition, and previous choral experience is welcome, but not required.
The Vesper Choir is an all Treble ensemble and is open to all ages (High School and older). We welcome any new singers willing to serve the Church in the beautiful ministry of the choir!
Sing Mass on Sunday 5:30pm | Rehearsals on Sunday 4:00 pm
Director: Pablo Martinez, 281.752.2465
Welcome to Schola Hispana, the Spanish choir at St. John Vianney. No singing experience is required, only your eagerness to serve in this beautiful ministry.
Bienvenidos a Schola Hispana, el coro en Español de Saint John Vianney. No se requiere experiencia en el canto, solamente las ganas de servir en este ministerio.
Sing Spanish Mass on Sunday 2:00pm | Rehearsals on Sunday 12:30 pm
Director: Pablo Martinez, 281.752.2465
The Credo Choir is comprised of singers of all ages who are not able to commit to evening rehearsals and/or singing at Mass every week. The ensemble rehearses after the daily mass on Thursday and leads the music for a Mass once a month. In addition to learning music for Mass the singers work on the fundamentals of good choral singing.
Sing Mass once a month | Rehearsals on Thursday 9:45 am
Director: Michael Madrid, 281.584.2041