Saint John Vianney Catholic Church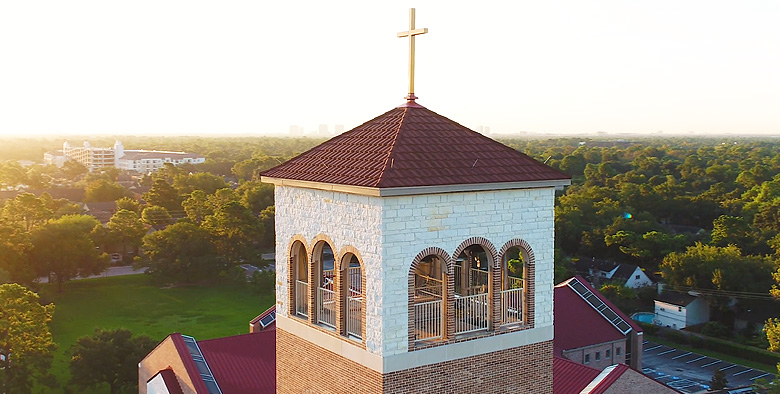 625 Nottingham Oaks Trail, Houston TX 77079
281.497.1500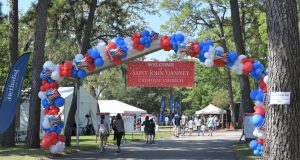 See what's happening at Saint John Vianney and how you can be involved.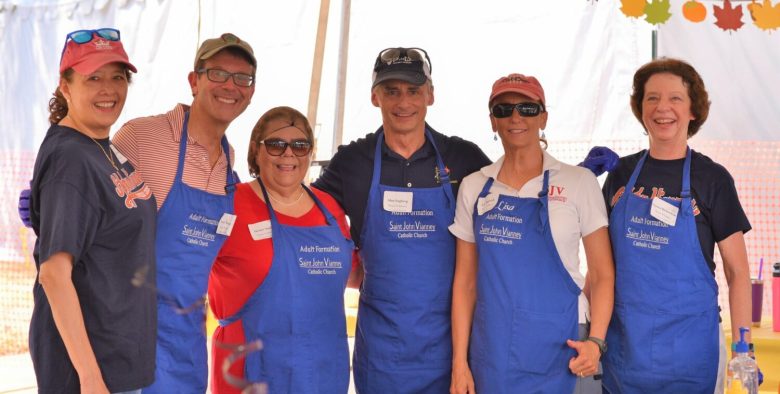 Learn more about becoming a St. John Vianney church member.
Living Faith, Changing Lives, Making A Difference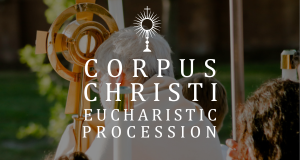 Sunday, June 11 | Following the 5:30 PM Mass

Let us walk with Him in thanksgiving for His walk with us through our lives.

All are invited to participate in the Corpus Christi Eucharistic Procession on the parish campus.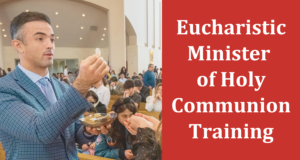 Extraordinary Ministers of Holy Communion (EMs) assist with the distribution of Holy Communion in Mass

Upcoming Training session: Saturday, June 17th , 9:00 am - 11:00 am, in the Church.
To be added to the training roster, send your name to Director of Adult Formation, Yvonne Gill, at ygill@stjohnvianney.org.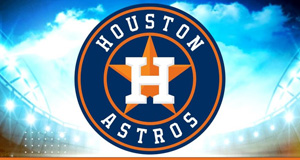 Join us for a special evening at the ballpark as our SJV Choir will be singing the National Anthem. Thursday, June 15, 7:00 pm at Minute Maid Park. Astros vs. Washington Nationals. Click on the image for information and to reserve and pay for your tickets.