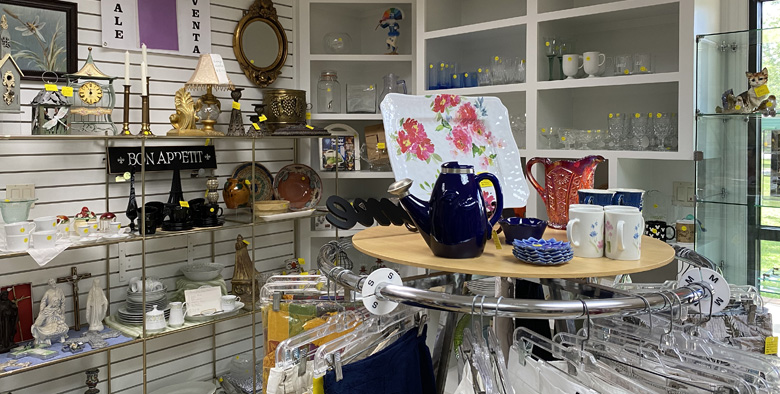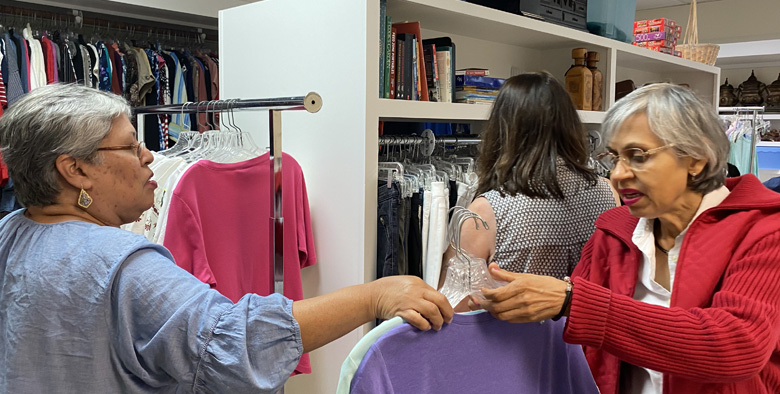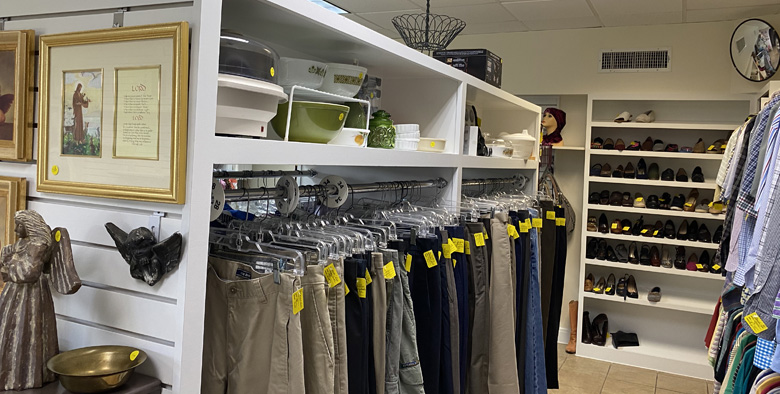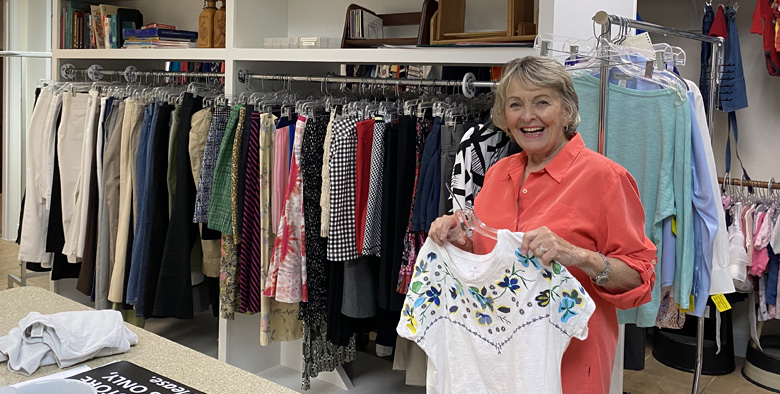 Welcome back to our one-of-a-kind shopping experience at SJV!
Precious goods at affordable prices! 
The Joseph's Coat Resale Shop is located in the Social Service Building across from the Activity Center.
Store hours: Monday through Friday: 10:00 am – 4:00 pm
Saturday: 10:00 am – 2:00 pm
All proceeds benefit the Social Service Ministries.
---
Volunteers opportunities:
Volunteers can choose to work a 3-hour shift once a week on a weekday, Monday – Friday 10:00 am to 1:00 pm or 1:00 pm to 4:00 pm or a 4-hour shift once a month. Volunteers will operate the cash register, work on displays, test and make simple repairs to merchandise, sort and price merchandise and assist clients. For more information contact Glorivel, 281.497.4434.
---
To the Poor, the Best
Joseph's Coat takes donations Monday through Friday, 9:00 am to 4:00 pm.
With your cooperation, we can make your donations go further!  All donated items should be new or gently used, clean, and in working condition.  Donated items should be those you would be comfortable giving to a loved one.  Seasonal items are most appreciated.
It's hard to say "no thank you" to a donation, but unfortunately, there are things we just can't take, not because we don't want to help you, but because we can't sell them or give them away to others. The cost to dispose of these items diverts funds that would otherwise support our programs. Please refer to the Donation Guidelines or call us at 281.497.4434 so we may discuss your options with you.