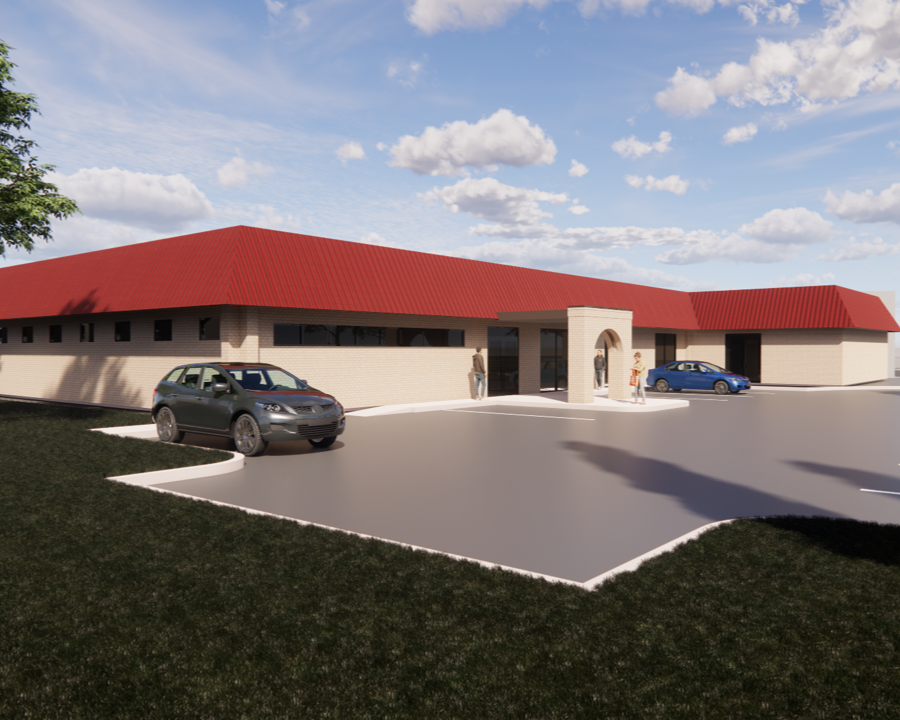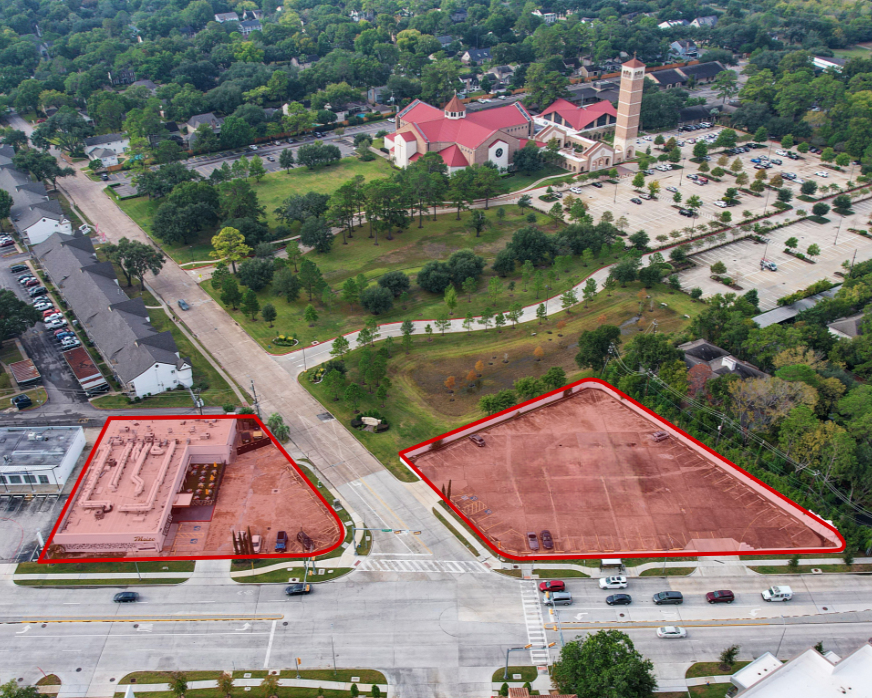 Dear Friends in Christ,
As I announced at the Masses last weekend, our parish has purchased the property of the former Carmelo's (Maize) Restaurant.  The two parcels of land include the former restaurant building which will be re-modeled for our use as The Caritas Center.  This 8,000 square foot building will become the new home for our Social Services Ministries and Joseph's Coat.  This will double the space that we currently have for these ministries and gives us much needed space for expansion.  In addition to Jospeh's Coat, the Caritas Center will house offices for Social Services, The Gabriel Project, Emergency Assistance, Catholic Charities Family Counseling, and more.  There will also be much needed meeting space for the parish ministries and programs.
Our parish continues to grow and so do our space needs.  The building near the Activity Center which until now has housed Social Services Ministries and Joseph's Coat will become Nazareth Hall, the new home for our Youth Ministry.  Youth Formation will remain in the "B Building" but the Youth Ministry for our Middle School and High School students will relocate to the back.  This will add an additional 4,000 sf of space, providing gathering and meeting space, classrooms and offices for our Youth Ministry with close proximity to the Youth Lounge (The Den), basketball court and Activity Center.  While this is not new construction, it is great help.
Our parish attempted to purchase this property twice before beginning in the 1990's.  We were unsuccessful both times.  When Maize closed at the beginning of 2023, we again explored the possibility of acquiring the property.  With the good counsel of our Pastoral and Finance Councils, we began the long and arduous process of negotiating a deal.  With the support of Cardinal DiNardo and Bishop Dell'Oro and the assistance of the chancery staff (Ken Sykes, Aad DeLange and Christina Deajon) and members of our staff (Henry Sustaita, Belinda LeBouef and Jennifer Rider), we were finally successful.  Without the wonderful guidance from some parishioners along the way (Preston Young, Iggy Grillo, Paul Bettencourt, and Steve Pierce), we could not have succeeded.
There is much work left to do to get the buildings in shape for our use and I am sure some of you have some questions.  We will do our best to provide the parishioners with the necessary information.  Here are a few F.A.Q. (Frequently Asked Questions). 
In Pace Christi, 
Fr. Troy
FAQ about our new property:
Donate to be a part of the journey!