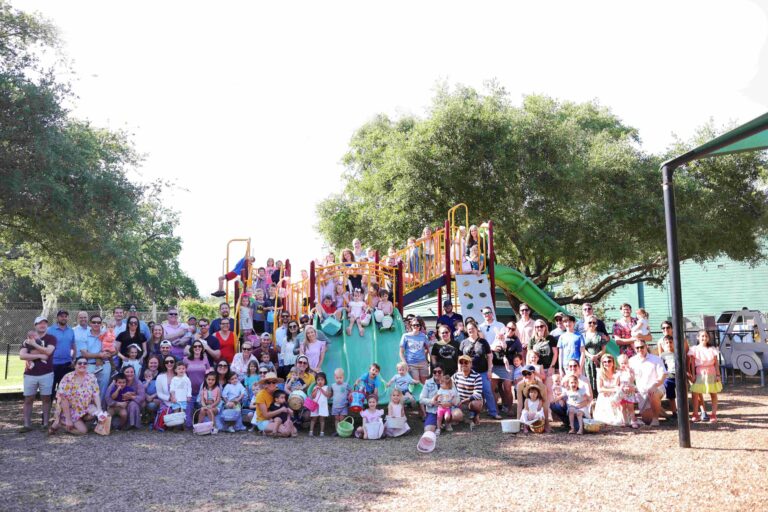 The mission of St. Anne's Society is to provide a place for mothers of young children and their families to experience authentic community, receive encouragement in their vocation, and help raise the next generation of disciples and Saints.  
"I will give you a new heart and put a new spirit within you. I will remove from your body a heart of stone and give you a heart of flesh in its place." Ezekiel 36:26
We provide opportunities for formation and fellowship through social, spiritual, and service events–we offer something for everyone!  Our activities are geared towards mothers and families with infants through elementary-age children, but our membership is open to all women.  We especially encourage expectant moms to check us out!
We would love to have you join us!
Questions? Email us!  |  Join SAS | Pay Dues
---
General Meetings:  Held monthly (August through May) from 9:30am-12:00pm in the Activity Center.  We hear from guest speakers who cover a variety of topics including spiritual growth, marriage and motherhood, and how to raise our children in the faith.  We offer free babysitting through our parish nursery, including a room for homeschoolers; advanced reservations are required. Babies and kids are always welcome in our meetings, too!  And if you work during that time, we have a podcast so you don't miss any of our great speakers.  
General Meeting Dates for 2023-2024:
August 23, 2023
September 20, 2023
October 18, 2023
November 15, 2023
December 13, 2023
January 17, 2024
February 21, 2024 * – Combined meeting with St. Monica's Society
March 20, 2024
April 17, 2024
May 8, 2024
Social:  We offer social events for both stay-at-home and working members, as well as activities for children and families, such as mommy-and-me playdates, field trips, family gatherings, girls nights out, and couples events.
Spiritual:  As mothers and women of God, we cannot give what we do not have.  We have ongoing Bible studies, prayer groups, monthly Adoration (with free babysitting!), Feast Day parties and liturgical living opportunities, and family catechesis.
Service:  We are the hands and feet of Christ in the world, so we are always seeking to serve one another.  We offer "Meals for Moms" (providing meals for new moms, families in need, etc.), a Miscarriage Ministry, and a variety of social service projects to assist our Parish and our community. 
HOSAM (Husbands Of St. Anne's Members) is a group dedicated to male spouses that host Bible Studies, social events, sport events, and service gatherings. If you would like to be included, please email sjvhosam@gmail.com