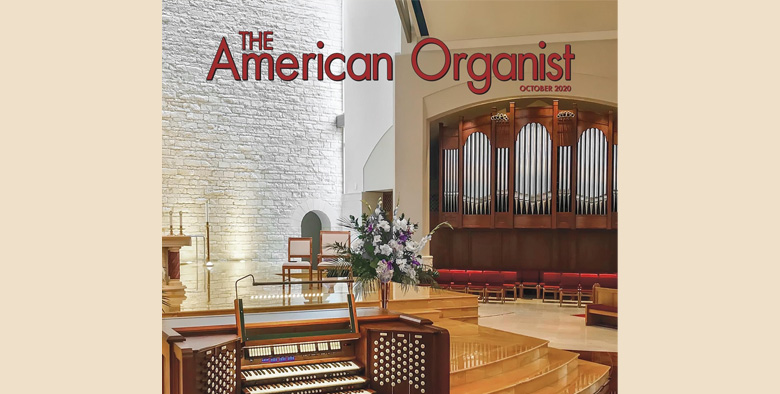 SJV Featured on the October issue of The American Organist
Such a momentous occasion to have our church organ featured on the cover of the October issue of The American Organist! The story of our new organ begins in 2011 with a conversation between Fr. Troy and myself. We shared a vision of robust congregational singing, led by a worthy and appropriate pipe organ. While it is the dream of nearly every organist to design a pipe organ, few are ever afforded the opportunity. Opportunity came knocking in 2014 as major renovations were being planned to celebrate the 50th anniversary of our parish. Included in the celebration would be a new pipe organ to serve and lead the faithful. I worked closely with several organ builders to design the ideal instrument to suit the needs of the Roman Catholic liturgy. Ultimately, Austin Organs, Inc. of Hartford, Connecticut was awarded the contract to build our magnificent instrument you see and hear today. Comprised of many pipes, sounding together as one voice, the organ is the perfect choice to unite us in song as faithful disciples of Christ. We are many parts, raising our individual voices to be one voice in thanksgiving and praise to our God!
Soli Deo Gloria!
~ Clayton Roberts, Associate Director of Music and Principal Organist at SJV.
View Featured Article & Cover